After seeing the huge success of Clubhouse, Facebook decided to create its own way of gathering large groups together to talk without video. After a lot of testing since April, Facebook has officially decided to release its new live audio room to the US.
When you launch Facebook, you'll be able to see the open audio rooms people have created at the top, above stories. With this position, it will be the first thing you see.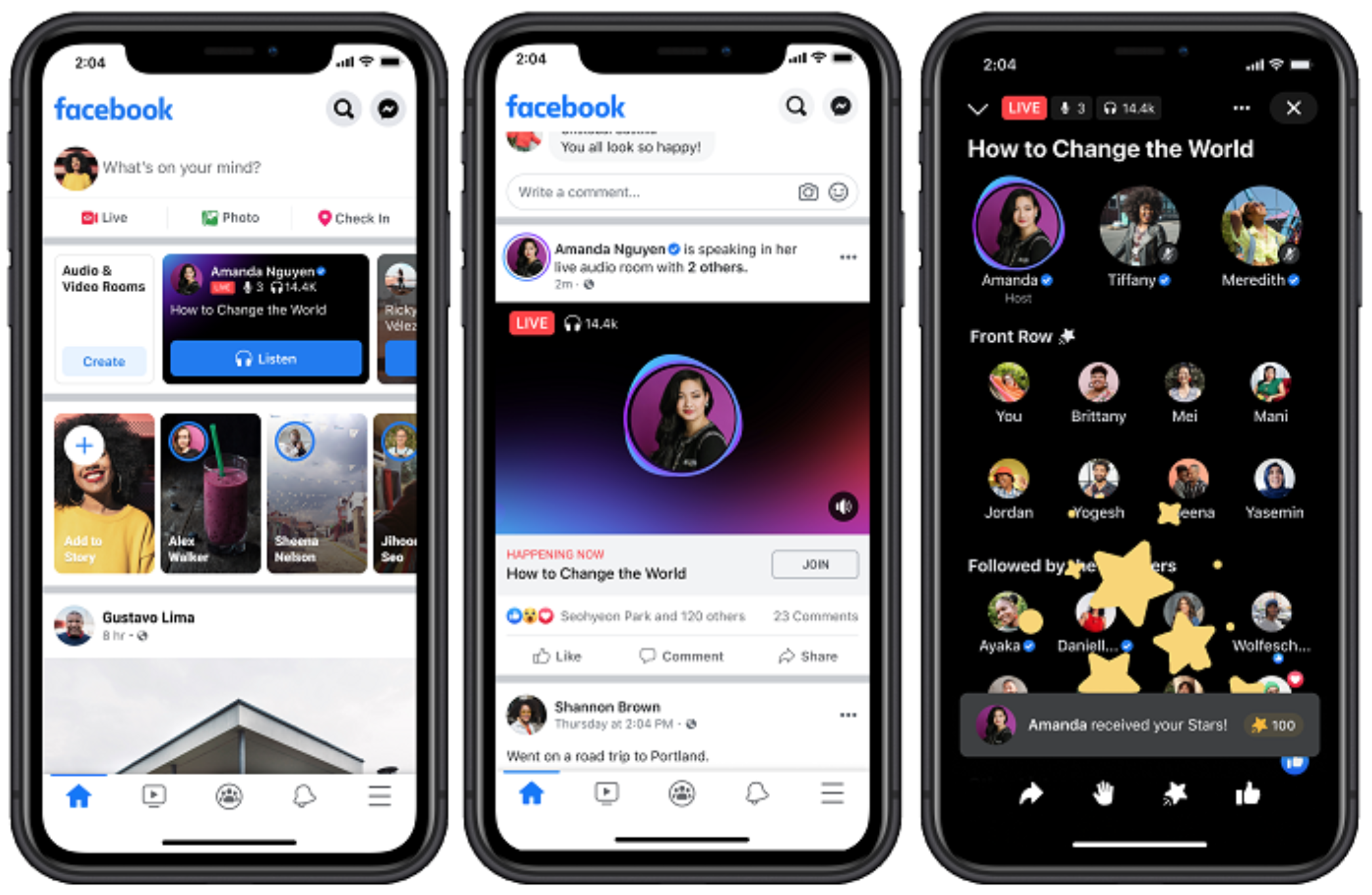 If you have been on Clubhouse, you'll notice the layout for Facebook audio rooms is very similar. The circle profile pictures, the speakers at the top and the listeners below.
What's different?
If you look carefully in the first photo, the third phone across, you'll see there's a section under the speakers which is called 'Front Row'. This is a benefit available to all the users who are paying subscribers.
"Listeners can also offer support and show appreciation to the public figure host of the Live Audio Room by sending Stars, which bumps those listeners up to the "front row." The "front row" is a special section that highlights people who sent Stars, so hosts can recognize supporters (and maybe even give them a shout out during the conversation!)." – Facebook
Can anyone speak?
Yes. The host will be able to allow listeners to join in the conversation if they wish to. There will be an option available to allow users to ask to join the talk. There is a limit, however. There is a maximum of 50 people who can be speakers at once. This is probably for the best. Can you imagine trying to listen to all those voices at once? Fortunately, there isn't a limit to how many people can join the audience to listen.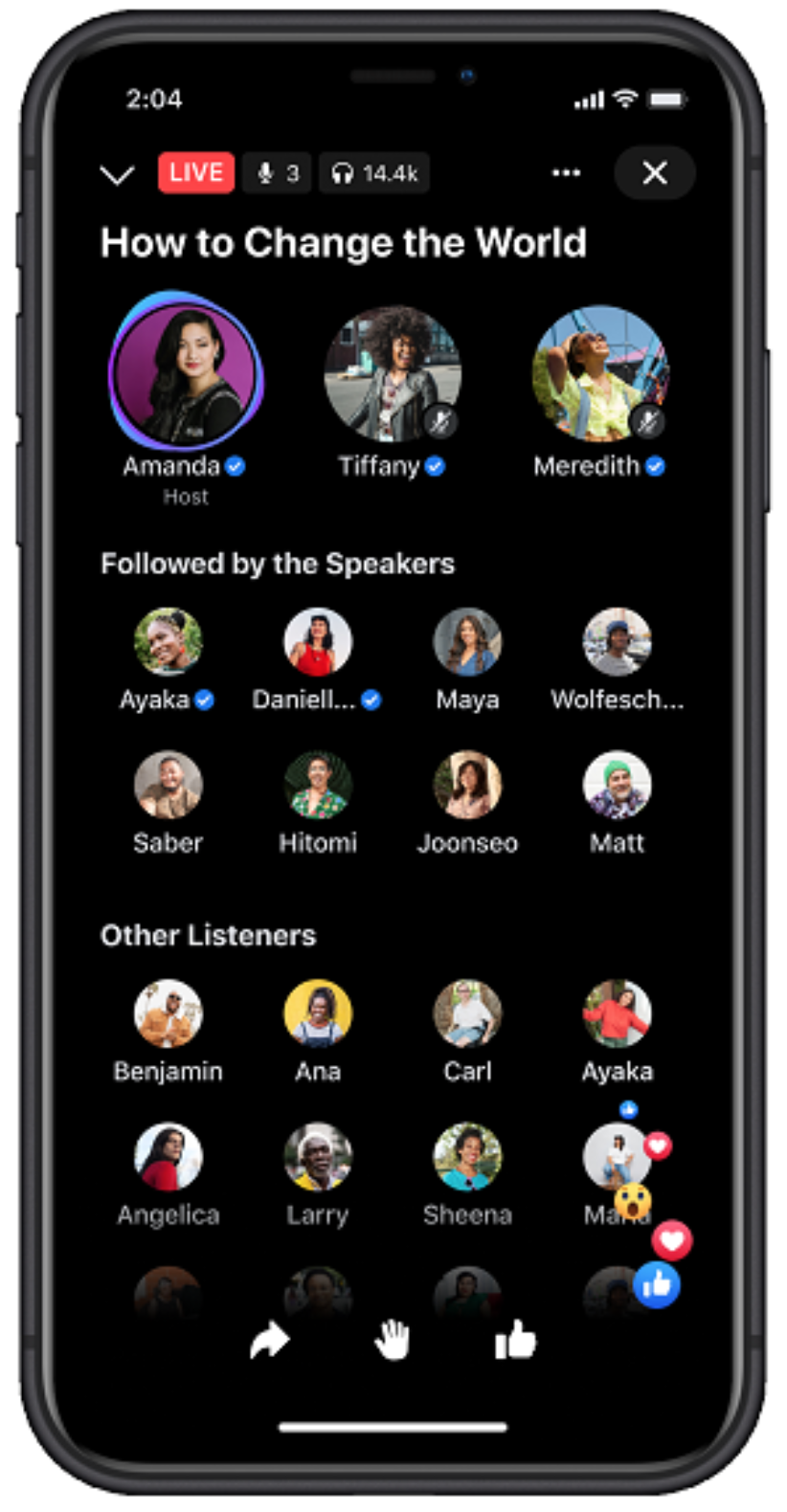 How can you benefit from this?
If you can set up regular talks and continuously provide value to your listeners, you can massively build your followers and have them keep coming back. This opens up the opportunity to host private talks where you invite your subscribers only and allow them to have even more exclusive engagement from you.
What topics are you going to discuss with your audience when Facebook audio room is available to you? Let us know in the comment section below. Are you interested in finding out how we can help you increase your social media engagement? Contact us now https://bombshellpr.com/contact/.