Monetisation is something Twitter has been working on improving for a long time for its users. It helps encourage users to keep Tweeting and stay active on the platform.
As we know, Twitter recently revealed information about their new subscription plan, one of them being the 'Super Follow' plan. If you haven't heard about these upcoming plans, then learn about them here.
Twitter's 'Super Follow' plan will allow only the subscribers to access special features and content. These could be Tweets, blogs, newsletters, party invites, deals and discounts and many more.
Twitter explain to users that they will have the option to access the 'Super Follow':
"Offer your followers a little something extra and earn money each month. They'll get access to a more personal experience with bonus content, and you'll get paid for what you create. It's a win-win situation.'
Your followers will receive special labels on their profiles and tweets if they are subscribed to you. This gives them more recognition for being a top fan and it makes it easier for you to give them more attention. They will also receive badges on their profile in time, Twitter says.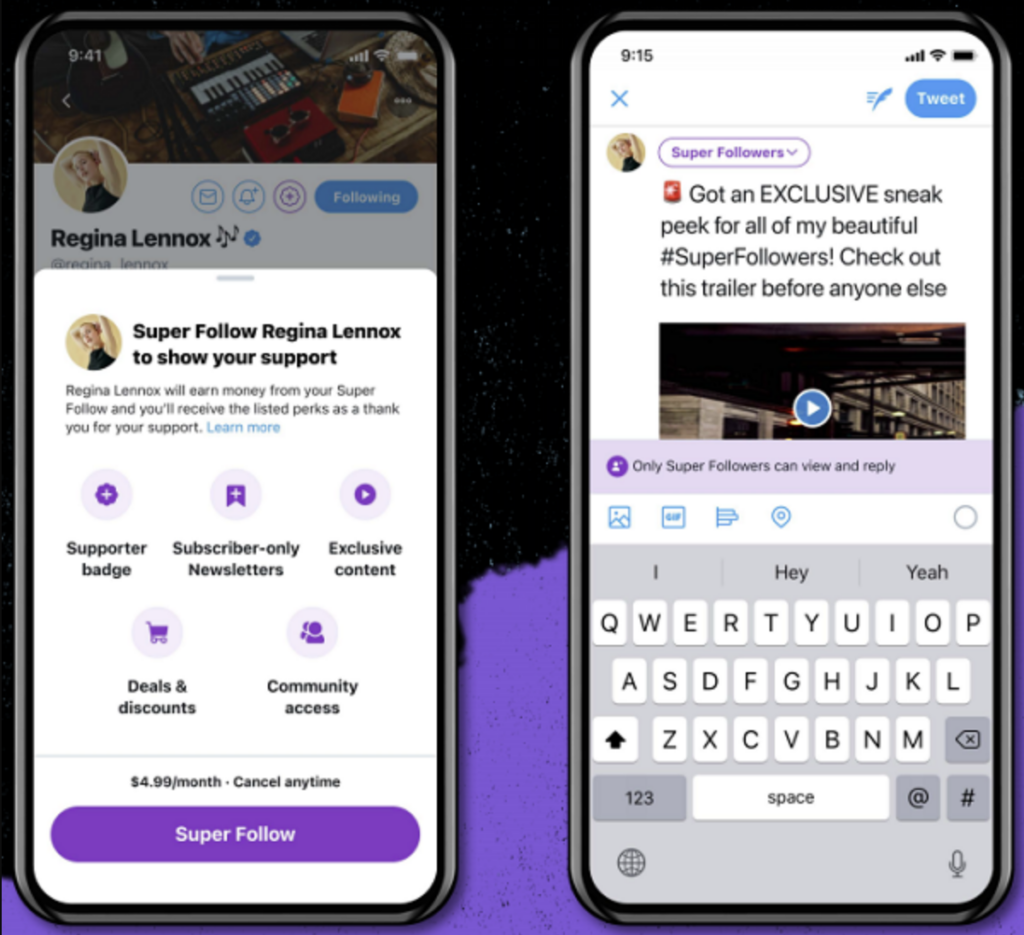 To qualify for 'Super Follow' access, you'll need to be active in posting. You need regular tweets with at least 25 in the previous 30 days of applying. This may not seem too bad, but the big hurdle is having 10k followers. This will cut off a large number of users from being eligible. Twitter may keep it this way, to begin with, and announce further down the line that reduced requirements will allow more users to get access.
It's important to consider the content users are sending out. Users need to give out content that their followers can really benefit from to convince them to become a subscriber. Twitter will allow you to pick a category to help narrow down what type of content you will provide. This helps other Twitter accounts find you and consider following you. There are 30 categories including 'Beauty', 'Gaming' and 'Skincare' but over time the list could increase.
What category does your profile fall under? Let us know in the comments below.
Interested in finding out how we can help you manage your Twitter and gain more engagement? Contact us now https://bombshellpr.com/contact/.