With the rise in popularity of TikTok over the past year, it has left Facebook probing for new ways to limit their users from switching to the video based app.
In July 2020, Facebook launched Instagram Reels which has a similar interface to TikTok and allows users to create short videos to share to their followers, ultimately serving as a very similar concept to its rival platform. With almost perfect timing, it was launched only a few days after TikTok has been banned in India, giving Facebook little competition as they pounced on the new gap in the market.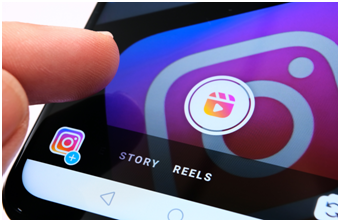 Facebook is now experimenting with a new option in India to share and interact with Instagram Reels on Facebook itself. This could be the exact push Facebook needs to maintain their large number of users across their platforms. If successful, it has the potential to be rolled out internationally for all users.
Another pro to this decision would be that it could also prove effective in giving creators a greater incentive to share their content and allow them to reach a wider audience with their content. This potential for greater exposure is comparable to the 'for you' page on Tik Tok, where content per a user's interests and previous activity is pushed out automatically to random users across the app.