TikTok's popularity has grown massively. Users are competing to be the top creators on the platforms. But will they stay? Or will TikTok become the new Vine and die.
To encourage users to stay on the platform, TikTok is working hard to provide more options for creators to generate revenue. If TikTok takes too long, the top creators may convert their following of the app to a place they can monetise, like Youtube.
What does TikTok have planned?
This week, TikTok has revealed a new option called 'Shoutouts' in the app. This is a feature that will allow fans to request personalised videos from their favourite content creators. You can ask for a hello, a happy birthday or anything you like. You would do this by writing a message then paying with TikTok coins and waiting up to 3 days for them to accept.
TikTok coins?
Yes, you heard correctly, TikTok have their own virtual currency. It allows users to make in-app purchases, like virtual gifts that you sent to other TikTok users during live streams.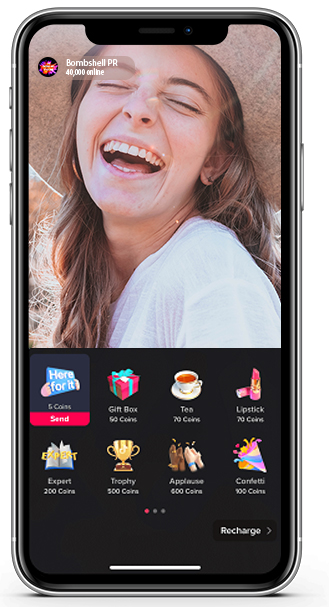 These coins can be bought in bundles from the app by looking at your profile settings in the 'balance' tab.
​​This is a nice way for you to donate real money with stickers and effects, to your favourite creators and encourage them to keep making the content you enjoy. You may as well take the opportunity to make the most of the Shoutout feature and get some quality personalised content in the process.
How much is a custom video?
There isn't a single amount, it will be different for the person as they can set the amount. In the first image, it shows 100,000 coins but this could be due to the account having a large following. This option is not yet available for a lot of people. It's only in a few regions.
As this is seeming like an attempt to reward TikTok's largest accounts, it makes sense that it is going to be available to them first before rolling it out to everyone. It is a good encouragement to offer them monetisation to stay on the app and keep creating content. We can definitely expect more of these monetisation options to come out over time as TikTok are now at 3 billion downloads and growing.
Interested in increasing your social media engagement? Contact us now to find out how we can help you https://bombshellpr.com/contact/.